Sparkles for business
mooze: branche portal for entrepreneurs in the hospitality industry
mooze
mooze is the print partner for hospitality entrepreneurs. The 'moozeteers' use the Sparkles Marketing Suite as a branch portal. This way they make it very easy for cafes and restaurants to get the right look anywhere, anytime.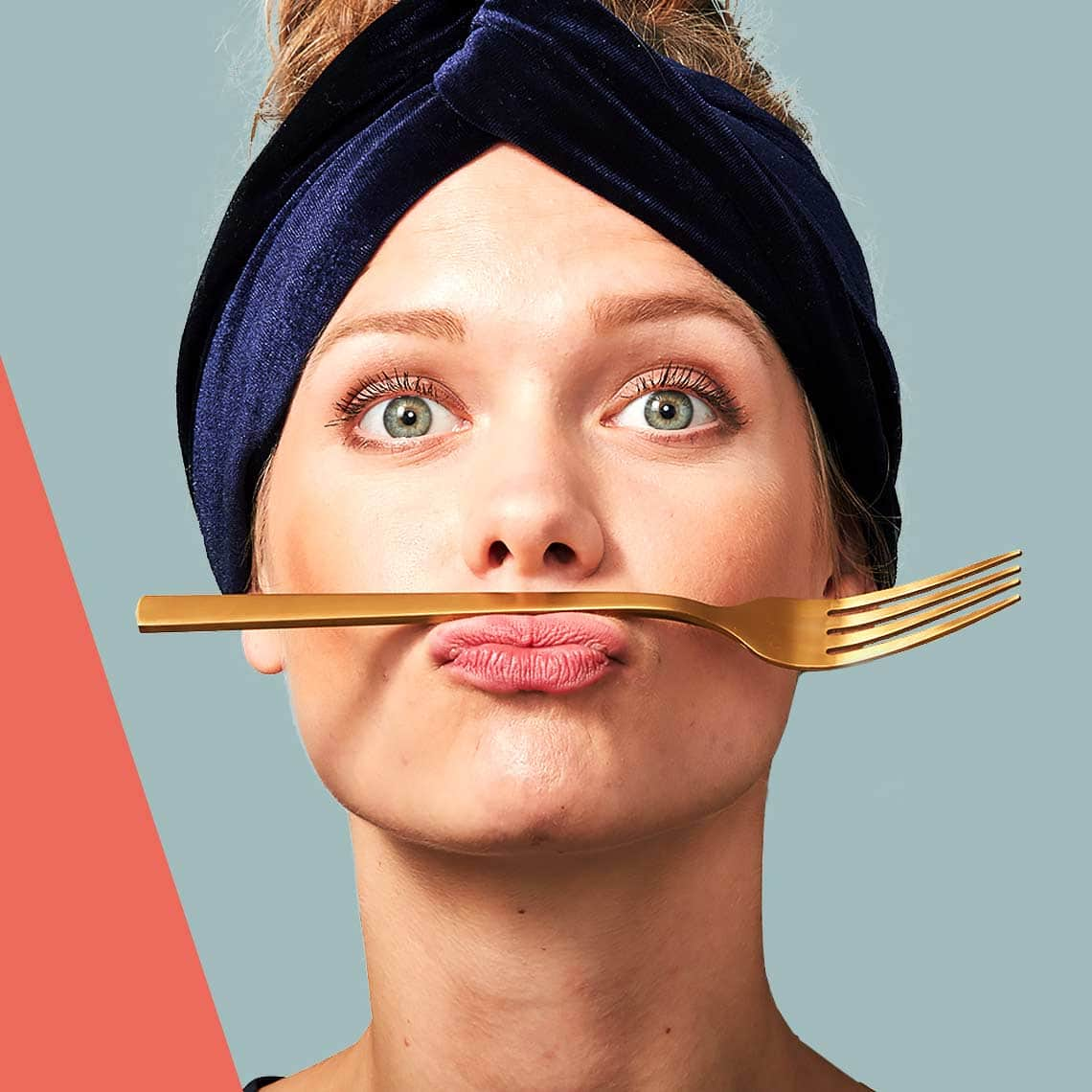 About mooze
mooze is the print partner for the hospitality industry. In no time, hospitality entrepreneurs create and order their promotional materials: from personalised beer mats and menus to aprons or tailor-made skirts. From napkins and place mats to flyers and posters. The wide range of products, professional designs and personal service make mooze a powerful formula for the hospitality industry.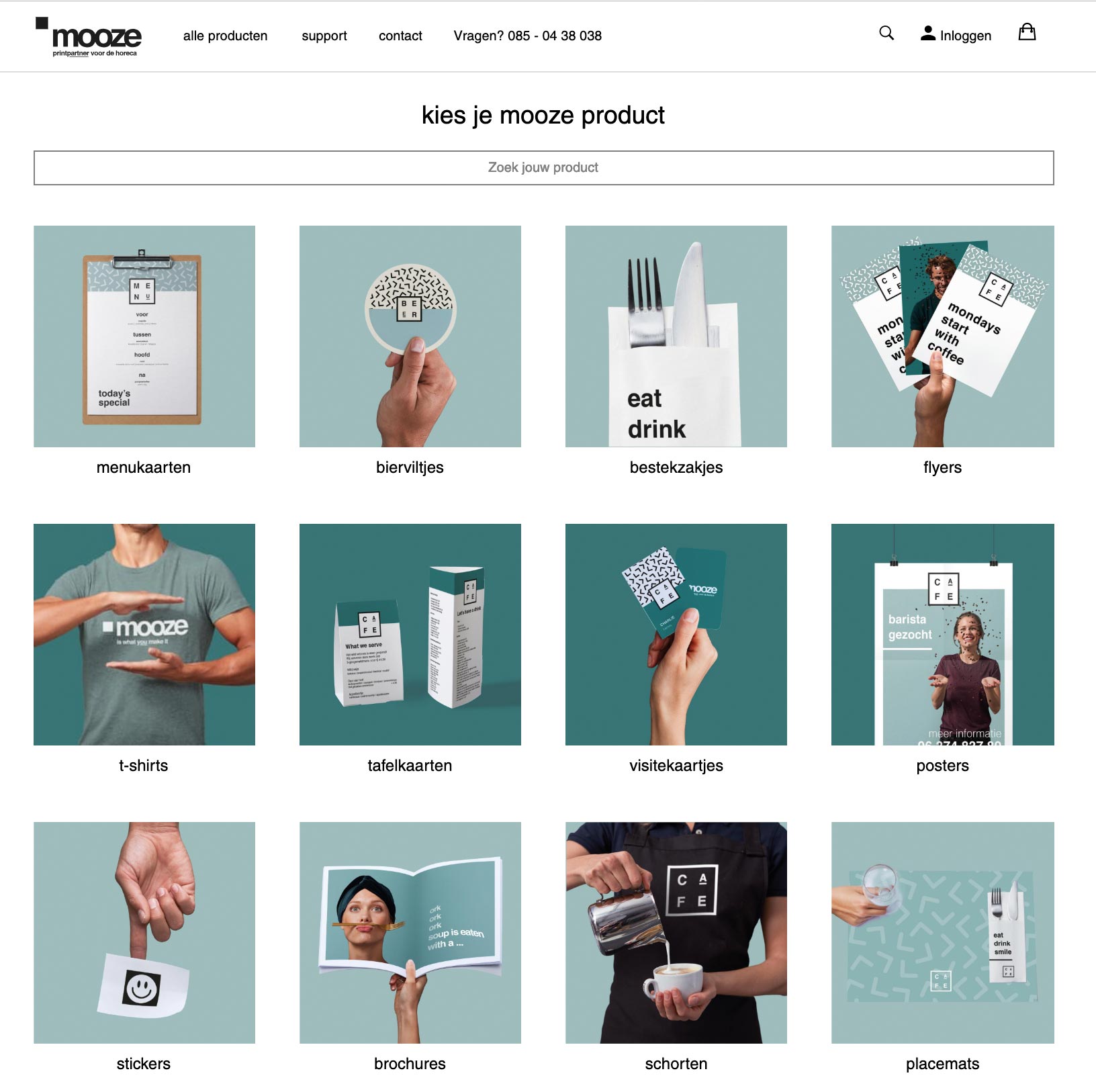 Marketing Suite as branch portal
mooze runs entirely on the back office of the Sparkles Marketing Suite. Managing products, setting up the shop and handling orders is done by mooze marketeers, known as "moozeteers". Using the tools of the Marketing Suite, the moozeteers make it as easy as possible for hospitality entrepreneurs to use the right promotional tools throughout the season. With a large number of products, the entrepreneur can choose to create a design in the online product editor in addition to a PDF upload. View and try it yourself.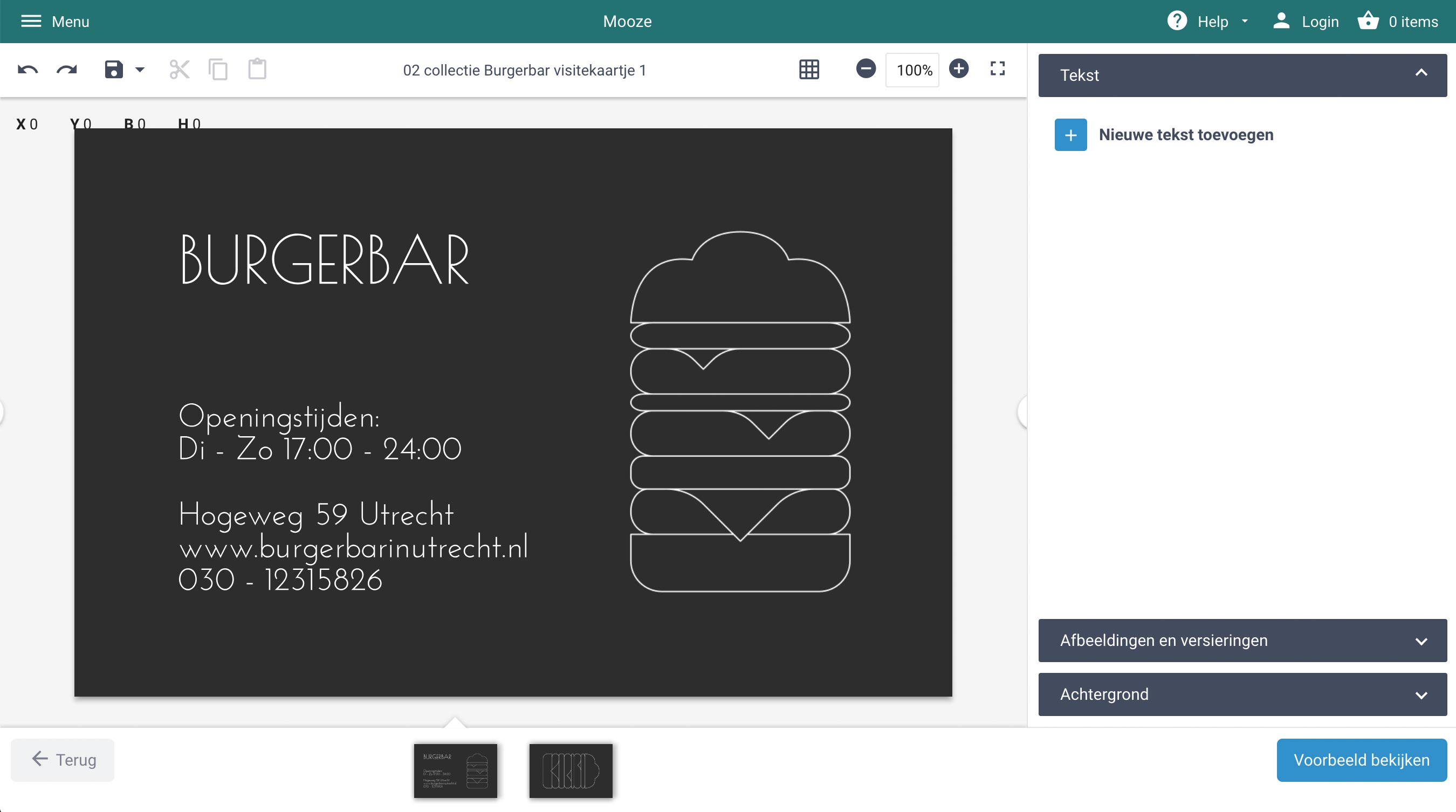 The Marketing Suite is not only suitable as an internal brand portal, but also as a public branch portal.
Interested in your own Marketing Suite?